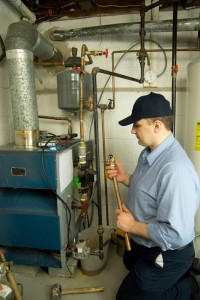 Are you having problems with your heat pump freezing up or not producing enough heat? North Carolina has trusted Bryant-Durham Services for professional, high-quality HVAC system and heat pump repairs since 1960. Time and again, we have proved that the certified technicians on our team have the expertise and tools to take care of it all. Whether you have an aging heat pump or one less than 10 years old, it is imperative to have an experienced technician address any and all issues that may be affecting the functionality. Our technicians are experts and know all the ins and outs of how they work.
Heat pumps can be one of the most efficient options for heating your home. That is why it is important to get them fixed at the first sign of trouble. If you rely on a heat pump to keep an air conditioner, heater, or ventilation system up and running, allow us to get it back into peak shape. Proper repair and maintenance help you to get your money's worth and extend its life to its fullest.
Our Heat Pump Repair Services Include:
Inspection and troubleshooting of heat pumps and related systems
Problem diagnosis and repair
Parts replacement and repairs
Installation of heat pump systems
Total heat pump replacement
At Bryant-Durham Services, it is always our policy to respond to our client's needs promptly, helpfully, and professionally. Our heat pump repair technicians will work hard to leave you with an improved heat pump, a good impression of our respectful technicians, and the satisfaction of getting good value. Call (919) 383-9227 or fill out our online contact form to learn why customers have trusted us since 1960 to get the job done.