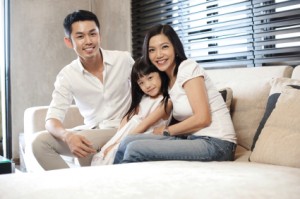 Bryant-Durham Services has been installing new heating systems for homeowners throughout Durham for more than half a century. Our certified and experienced Durham heat installation technicians provide furnace and heater replacement, giving you a new home heating system that is reliable, up-to-date, and within your budget. Here's how we do it:
We will run diagnostics on your heating systems and determine the best solution for you.
If we determine that furnace or heater replacement is the best option, we will discuss your new heater choices. Your HVAC technician will listen to your needs, work within your budget, and get to know your expectations.
Our HVAC technicians will carefully and safely remove your home's old heater or furnace and properly dispose of the unit.
We will install your new home heating system, complete with thermostat controls, new ductwork as needed, and more!
Choose Bryant-Durham Services, NC's Heating & HVAC Installers of Choice
Bryant-Durham Services installs all of the best and most popular heater brands and products, so we're sure to have a heating system that will meet your needs. Whether you're looking for high-tech controls and customization, improved heating and energy efficiency, or a reliable heater that will fit your budget, we will find the perfect solution for you. With every heater installation job that we perform, we take care to ensure that your new furnace or heater is installed properly to keep your family comfortably warm and safe.
Call (919) 383-9227 today or fill out our online contact form to replace your heater or furnace, and we'll respond to deliver outstanding home heating installations. You'll love the personal care and attention our HVAC technicians give to each of our customers.