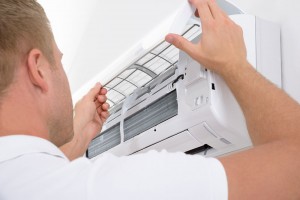 Maintaining your home air conditioning system is important for more reasons than simply to make sure your home stays cool on hot summer days. There are many benefits to trusting our HVAC specialists for ongoing home AC maintenance in Durham.
For over 50 years, Bryant-Durham Services has provided regular home AC preventative maintenance to give our customers:
A cool & comfortable indoor environment
Healthier & cleaner air
The peace of mind in knowing that their system is safe and efficient
A properly-maintained system that will last longer
Increased home value & long-term savings
And much more!
Our Home AC Preventative Maintenance Programs
Don't wait until your home's AC is acting up to have it repaired or serviced! Our regular Durham AC maintenance lengthens the lifespan of your unit and keeps it running more efficiently saving you time, money, and hassle through years of reliable service.
Our Durham Air Conditioner Maintenance Plans Include:
Home cooling system
Troubleshooting & diagnostics
Check for wear or needed repairs
Clean or replace filters
Replace refrigerant lines
Bryant-Durham Services also installs AC units in Durham, NC giving you a new cooling system that is more powerful, energy-efficient, and reliable.
Dependable AC Maintenance Services — for Dependable Home Air Conditioning
We have earned our reputation as a Durham AC maintenance and repair company by providing the highest standards of workmanship, stellar customer service, excellent value, and professionalism. Our AC service professionals have the most modern training, equipment, and resources to ensure that every project progresses smoothly through its completion.
For more information about our air conditioner maintenance service, contact us or call (919) 383-9227 today.